The Army and Navy Club has recently upgraded its membership system. To access the new Member Services, including the Rag Card, please upgrade to the new membership system by following these simple steps:
IMPORTANT: Changes have been made to your membership number. 'NA' has been removed from the start. The number has been reconfigured to 5 digits. Leading zeros may have been added or removed to create a 5 digit number.
For example, NA156 becomes 00156, NA009327 becomes 09327 and NA18765 becomes 18765.
To get started on the new system, we kindly ask that you follow these simple steps:
1. If you are already logged in to the Members Area, click on Log Out (top right)
2. Click on Loginand enter your email address as you normally would. IMPORTANT: instead of your password, enter your reconfigured membership number. Press Login.
3.  You will be asked to set a new password that is 8 characters long and contains an upper case character, a lower case character, a special character and a number. Confirm and press Login.
4.  Now that you have re-set your password, you will be asked to Login again. Enter your email address and new password, then press Login.
5. Once you have logged back in, click on My Account (top left). You will see four options across the top of the page: Home, Update Details, Make a Payment and View Account. These are the new member services (see details below).
Congratulations, you are all set.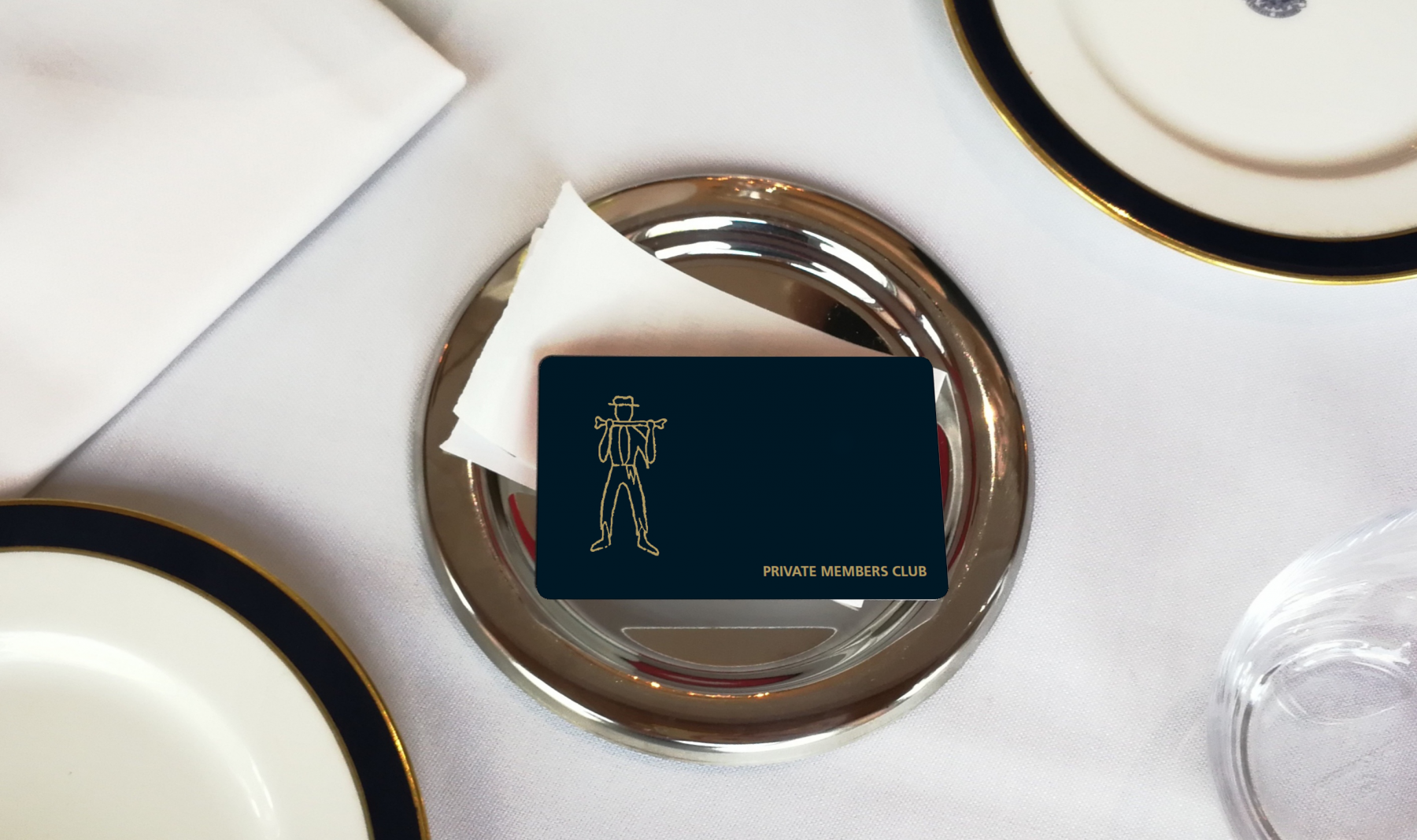 The Rag Card
The Rag Card was first introduced in early July to enable members to prepay for goods and services to be enjoyed from September onwards. We wish to sincerely thank all members who have topped-up their Rag Card account so far. The funds will go a long way to ensure the Club's future as we navigate the challenges presented by COVID-19. Members can continue to support us by topping-up their Rag Card account online.
Members can expect to receive their new Rag Cards by post in mid-September.
Please note that the Rag Card 10% offer has now ended.
How do I access the Rag Card? 
To top-up your Rag Card account, login to the website and click on My Account and then Make a Payment. Under Bill, select Rag Card from the drop down list and enter the amount you wish to add. Please enter your credit / debit card details and press Continue. T&Cs* apply.
How can I use my Rag Card and new Rag Card account? 
The new Rag Card membership cards are proximity cards that can be used to enter the Clubhouse by tapping them on the reader by the front door.
They can also be used to pay for goods and services, including drinks at the bar, meals in the restaurants, bedrooms and events at any point of sale in the Clubhouse, much in the same way as a contactless payment card.
In addition, purchases can be made via the Club's website by setting any bill against the Rag Card account, including accommodation and events bookings and purchases from the Club Shop. You can do this by selecting Rag Card from the drop down list upon check-out.
You can begin spending using your Rag Card account from 1st September. You can use your membership number to do this until you have received your new card.
Please note that it is NOT possible to pay monthly or annual subscription fees using the Rag Card account.
When will I receive my new Rag Card? 
You will be sent a new membership card with the Rag Card credit loaded on it by post in mid-September. Once you have received your new membership card, please destroy the original card.
If you require assistance setting up your Rag Card account online, please contact the
Membership Office by phone: 0207 930 9721 or email: membership@therag.co.uk.
New Member Services
Home – This is your new personal profile page. Here you can view your contact details, membership status and subscription information.
Update Details – You can make changes to your personal details, update your email and postal address and re-set your preferences at any time. You can also upload a profile picture. Once you have made changes, click Update at the bottom of the page. It is important that you keep you contact details up-to-date at all times.
Make a Payment – You can top up your Rag Card, make contributions to the Staff Fund or make payments against any of your accounts by selecting the appropriate option from the drop down list under Bill. Please note that it is not possible to pay subscription fees using the Rag Card account.
View Account – Here you can see the current status of your accounts at The Rag. If there is a balance outstanding on any account (indicated with a DR) it is simple to pay by credit / debit card by clicking on Make a Payment. You can also request a statement or a copy of your room or food and beverage bills.
T&Cs
*Rag Card Reminder: Rag Card not valid to pay subscription fees. Rag Card not valid for purchases on the Club's new online Order & Pay service. Where products purchased with Rag Card credit are returned, monies owing will be refunded by Rag Card credit. No expiry date or validity period, Rag Card credit remains on account until spent. Rag Card credit cannot be redeemed following cancellation of membership
To see what measures we've taken to make your visit to the Club as safe as possible, please click here.