A&N Wine Club with Davy's Wines
Enjoy your favourite wines at home  
The Rag is excited to announce a new partnership with Davy's Wine Merchants. Members can order a selection of wines  direct from the A&N Wine Club website hosted by Davy's,  including Club Claret, Club Sauvignon Blanc and Army & Navy Club Champagne NV. Enjoy superb wines at excellent prices delivered direct to your door with free delivery on orders over £100. The perfect way to support the Club with the wines you love.
---
  Tasting Highlights 
∼ 2016 Sangiovese di Romagna Armigero Riserva ∼
A superb wine from the Emilia-Romagna region. Ruby red with lashings of ripe cherries, dried fruit and spice, light and fruity on the palate. 
∼ 2015 Côtes du Rhône Cuvée Tradition Domaine Les Hautes Cances ∼
Sourced from 50 years old vines on average, aged for 12 months in old Burgundian barrels and made with Grenache, Syrah, Mourvèdre and Carignan. Is this Chateauneuf du Pape in disguise? A traditional wine with lots of cherry fruits alongside savoury, spicy, and earthy notes. Full-bodied with soft round tannins.
∼ 2019 Mâcon Village Domaine Chêne ∼
This classic white Burgundy is perfectly balanced, with great character and complexity. Extended time on the vine adds ripeness and softer acidity resulting in a wine that is rich and smooth with notes of citrus, butter, nuts, ripe apple and tropical fruit.
---
Explore Our Tasting Note Cards
Click below to read Davy's tasting notes
Davy's White Wine Tasting Notes | Davy's Red Wine Tasting Notes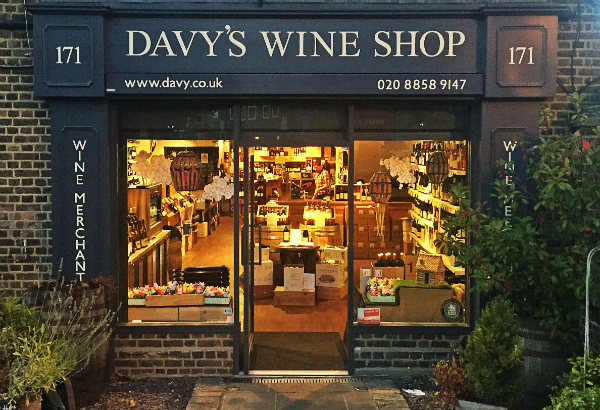 ---
"I am delighted that the Club has established this special  relationship with Davy's.  Not only will it give Rag Members access to Davy's wines at discounted prices but it will also provide a means to purchase a number of wines from our own Wine List for home delivery. The prospect of tutored virtual wine tastings led by Francis Flavin of Davy's is equally exciting and the wines selected have been tasted by the Wine Advisory Committee and will certainly not disappoint." – Commander Malcolm Fuller, Chairman of the Wine Advisory Committee
---
Please Note: Order directly through the A&N landing page on the Davy's website. If you would like to pay using your Rag Card please contact Sara Kent: sara.kent@armynavyclub.co.uk. Delivery £9.95, free for orders over £100. By placing an order for any of these items, you are declaring that you are 18 years of age or over. Please drink responsibly.